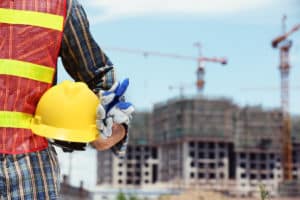 PrestaFlex has obtained three financing solutions for its client
Our activities cover a wide range of sectors
We have established a new relationship of trust with a company that specializes in the outsourcing of drawings in the construction sector. Their activities are distinguished by the realization of 3D models that are used by architects and engineers on construction sites.
What funding has this company received?
– Types of financing: Leasing – alternative SME loan.
– Total amount: CHF 114'000 of which CHF 47'000 in leasing and CHF 67'000 in SME loans and private financing.
– Collateral: None.
– Deadline: A strong reactivity on our part was required for each financing. The leasing contract will start at signature with the first monthly payment at the end of March. The residual value will be between CHF 500 and 1'000 according to the customer's will.
This financing will bring two major benefits to the company:
First, they will be able to finance a new laser machine. This machine will be used by architects, engineering firms, and the construction sector. It will be used to make interior and exterior measurements of places to make analyses and decisions more easily thanks to 3D modeling. This will allow the company to offer a new service that will bring added value to its market.

Then, they will hire employees. Recruitment is a factor in economic growth. It will allow them to increase the turnover, face the requests of the customers, and especially answer their requirements.
How did PrestaFlex build a successful case?
Every business is different and all funding requests meet different needs. It is therefore necessary to be flexible. This is where PrestaFlex members are the best. One of our SME financing consultants is a perfect example. After meeting with his client, he found a suitable solution with three forms of financing. He showed perseverance in putting together a complete file.

As a reminder, the client company tried in vain to obtain funds from banks. However, with three years of seniority, they have a relatively recent activity on the market of drawings for the construction sector. As a result, no less than three banks refused to finance it.
What do you need to know about leasing, which is one of the financing options provided?
Leasing is a contract for transferring the use of an object. This type of contract is used to obtain the right of use and enjoyment of investment and consumer goods.

There are several forms:
Direct leasing, with a contractual relationship between two parties, namely the merchant or producer of the leased object and the lessee.
Indirect leasing is where the lessor buys the leased object from a merchant or producer.
Financial leasing, which is used for real estate.
Real estate leasing, is a form of financing leasing for investment projects with long periods of use.
Operational leasing, which is atypical, can be terminated or concluded for a period shorter than the depreciation period of the leased object.
The sale and leaseback where the lessee sells the object to the lessor to lease it back.
If you are interested in leasing an excavator, loader, dumper, compactor, crane, or small equipment in the construction sector, please contact us here.
Our network of partners who make the difference
Our advisor doesn't miss the right opportunities. With a thorough analysis of the file and the construction of a precise plan of the financial statements for his client, he has perfectly captured the vision of the entrepreneur. He understood that these investments would give his client autonomy and a perspective of evolution. This is why he allowed them to optimize the use of the funds, especially with a triple repurchase linked to the credit cards, allowing them to benefit from a single, lower monthly payment.

At PrestaFlex, we direct our clients to the right addresses. This is why we can systematically find solutions. In addition, we have our presentation on Architectes.ch, which is a unique database in Switzerland for both professionals and private individuals. It includes most of the companies active in the field of building and their achievements. Therefore, we master the projects of companies, regardless of the sector of activity.
We have the flexibility to expand our clients' businesses
Unlocking a particular situation? It is possible thanks to PrestaFlex and its team. Our strength is our ability to never give up on a case.

Four steps are enough for our consultant to obtain the expected results:
He gets in touch with his client and sets up a financial analysis for the company's accounts.
He sees and exploits the opportunity for collaboration.
He calls upon PrestaFlex's network of partners.
He negotiates the best conditions and finalizes the file.
Congratulations to them for finding alternative solutions and for handling requests with rigor and discretion.

If you would like to obtain fast financing for your company with simplified procedures, you can contact us by phone at 026 323 11 30 or at the following address: info@prestaflex.ch.
We will answer you as soon as possible and treat your project with care.